Banana Republic Lace Flare Sleeve Top 
Hi Friends!  This Banana Republic Lace Flare Sleeve Top is EVERYTHING and you need it for your summer wardrobe in every color!  Let me tell you why!
It's Cool
Yes, it's cool, meaning it's rad, it's the bomb, etc.  But more importantly, it's cool weather-wise.  The flare butterfly sleeves do the job of not only hiding the over-50 arm flab, but they are flared so they don't hug your arms and make you hot.  Win!  Win!
It Adds a Classy Look to a Casual Outfit
Even though at first glance the lacy fabric makes you think this top is dressy, it really isn't.  I mean I guess it could be, but it doesn't have to be.  I've paired it with a denim skirt from Banana Republic and I love the classy casual look.
It's Available in Different Colors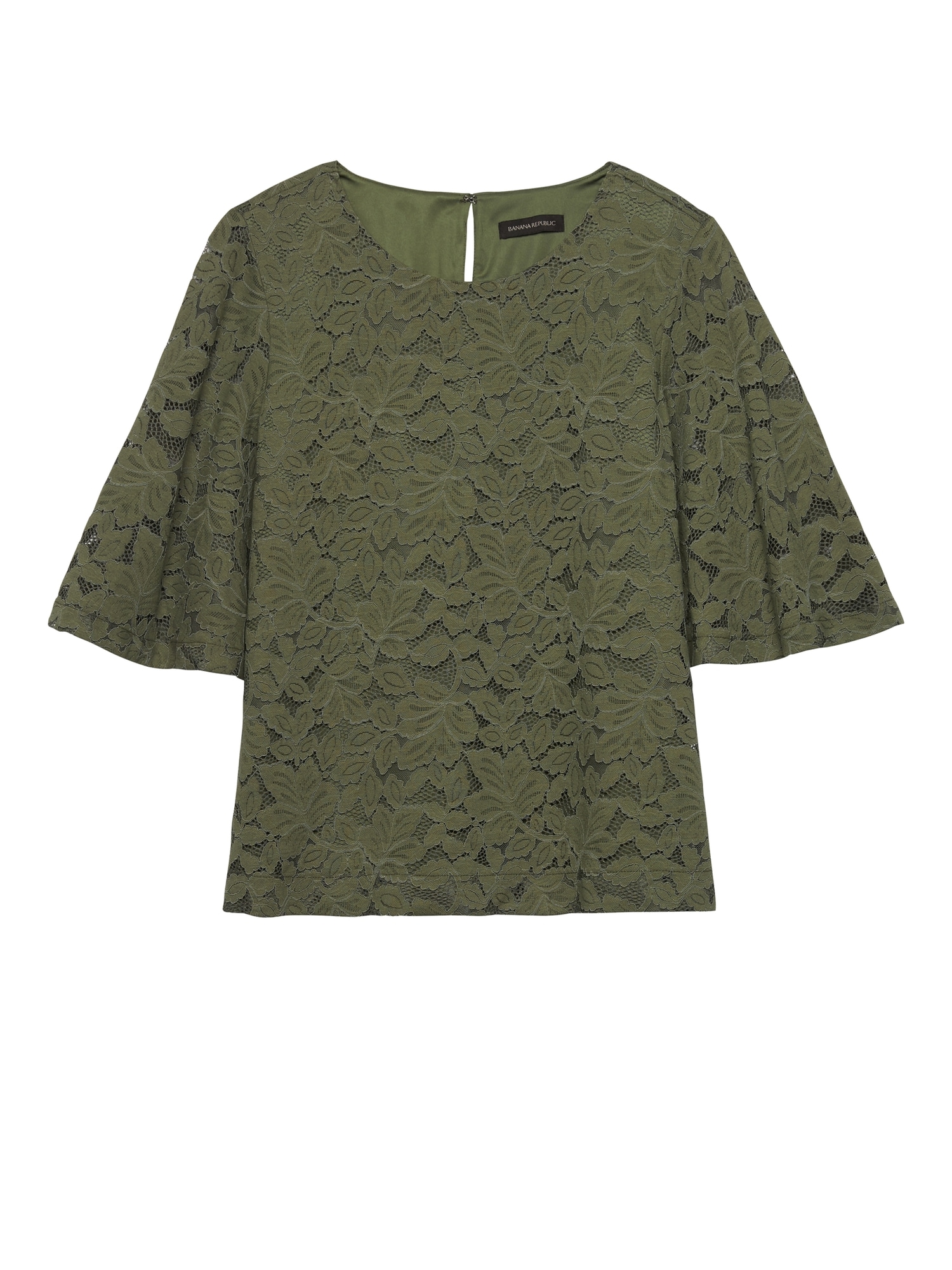 This color would look fabulous with white shorts or white capris and a pair of white sandals.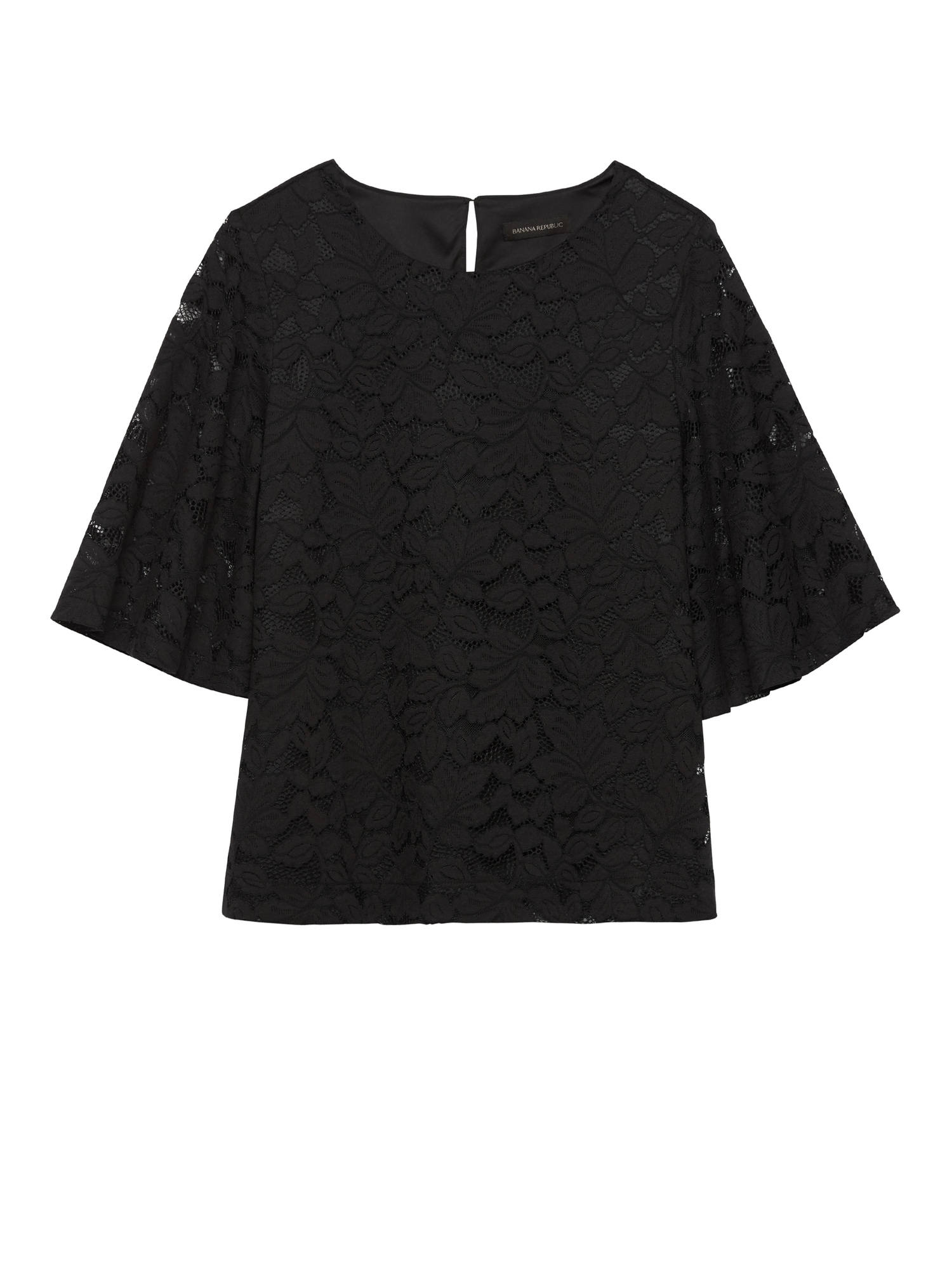 You can't go wrong with black, right?
Those are some big flares, huh?!  I love them!!!!  They make such a statement, so you don't have to!!
Hey, look!  I smile every once in awhile, too!!  I'm smiling because I absolutely love this Banana Republic Lace Flare Sleeve Top.  I'm also smiling because I have a very special announcement coming up about me and Banana Republic that you aren't going to want to miss!
Go to my sidebar and sign up to receive an email alert whenever I post a new blog post.  It's free, and you'll never miss a post.  You won't want to miss my special Banana Republic announcement, so sign up now!