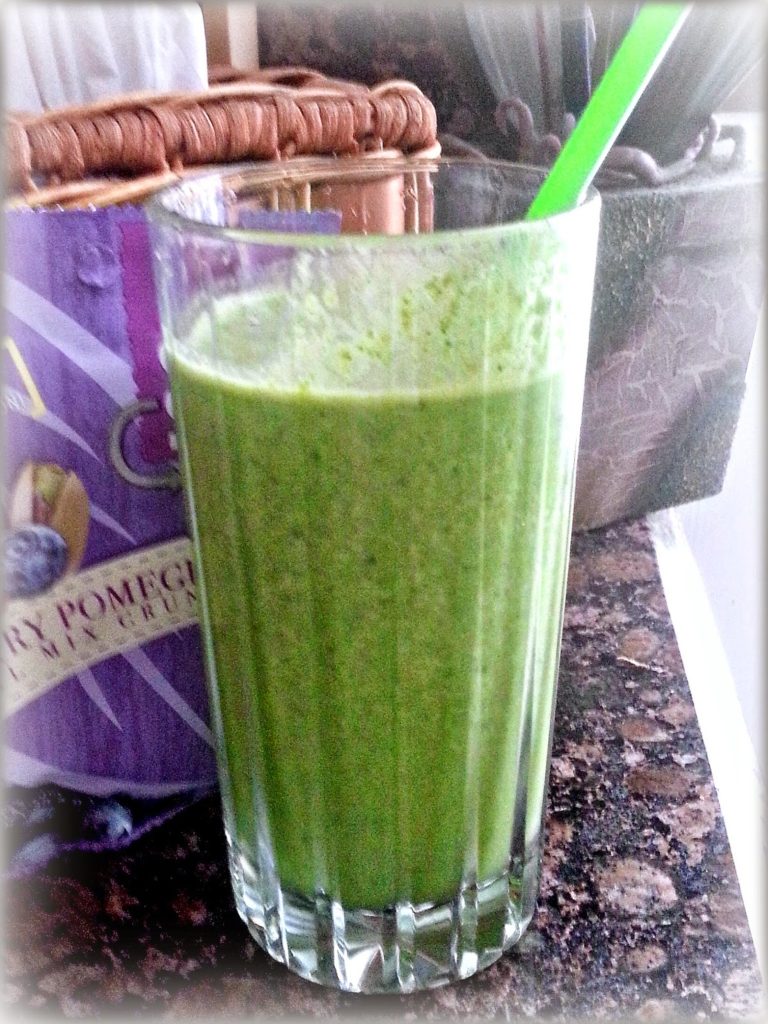 Spinach isn't all that bad, unless it's in liquid form, right? I can't tell you how many times friends have tried to get me to drink their homemade healthy juices and other healthy stuff.

I love you friends, but what can I say? Healthy drinks just aren't for me. No matter how hard I try, juices always taste like carrots and protein powders always taste like chalk. No more with the liquid nutrition! Until now.
Recently, my cyber-friend Natalie, from Mormon in Manhattan, shared a delicious recipe for a green smoothie. I didn't have all of the ingredients that she used on-hand, (I'm unhealthy like that) so I made some adjustments and came up with my own recipe. It tasted divine…just like a peanut butter milkshake.
My recipe makes a blender-full, which filled two large Solo cups full of deliciousness. (My obsession with Solo cups deserves a post of its own.)
Ingredients:
1-1/2 cups Lactaid-free milk
2 heaping tablespoons of non-fat Greek yogurt
2 heaping tablespoons of natural peanut butter
1 banana
2 tablespoons of flaxseed
6 ice cubes (more or less, depending on how cold you like your drinks)
heaps of spinach (like 4 cups, maybe? just fill the blender until you can't fit any more inside)
Blend away and enjoy!
Do you have a favorite green smoothie recipe to share? Leave it in the comments section below, or send me an email and you can be a guest blogger for a day. 😉