How to Wear a Little Black Dress:  Look One
I went on a little shopping spree at Charming Charlie and found so many fun things to style this little black dress from Rohonda Designs. (Follow along on my Instagram feed for new idea updates!) I wanted to show you how to wear a little black dress for different occasions.
The boat neck design on this dress just screams for a choker.  I love that Charming Charlie has jewelry sets so you don't have to spend a ton of time trying to match the perfect earrings/necklace.  Just grab and go!  Why did it take me so long to discover this store???
Not only does Charming Charlie have jewelry, they also have fun purses and shoes, too! Who knew?  I love this long mesh clutch!  And the shoes!  I have no words!  Just follow the links below to the specific items on the Charming Charlie website.
But wait!  Before you go, be sure to note the wonderful August online specials!
Save $10 Off Orders over $60 + Free Std. Shipping Use code AUGP10 Ends 8/31/17
Save $20 Off Orders over $80 + Free Std. Shipping Use code AUGP20 Ends 8/31/17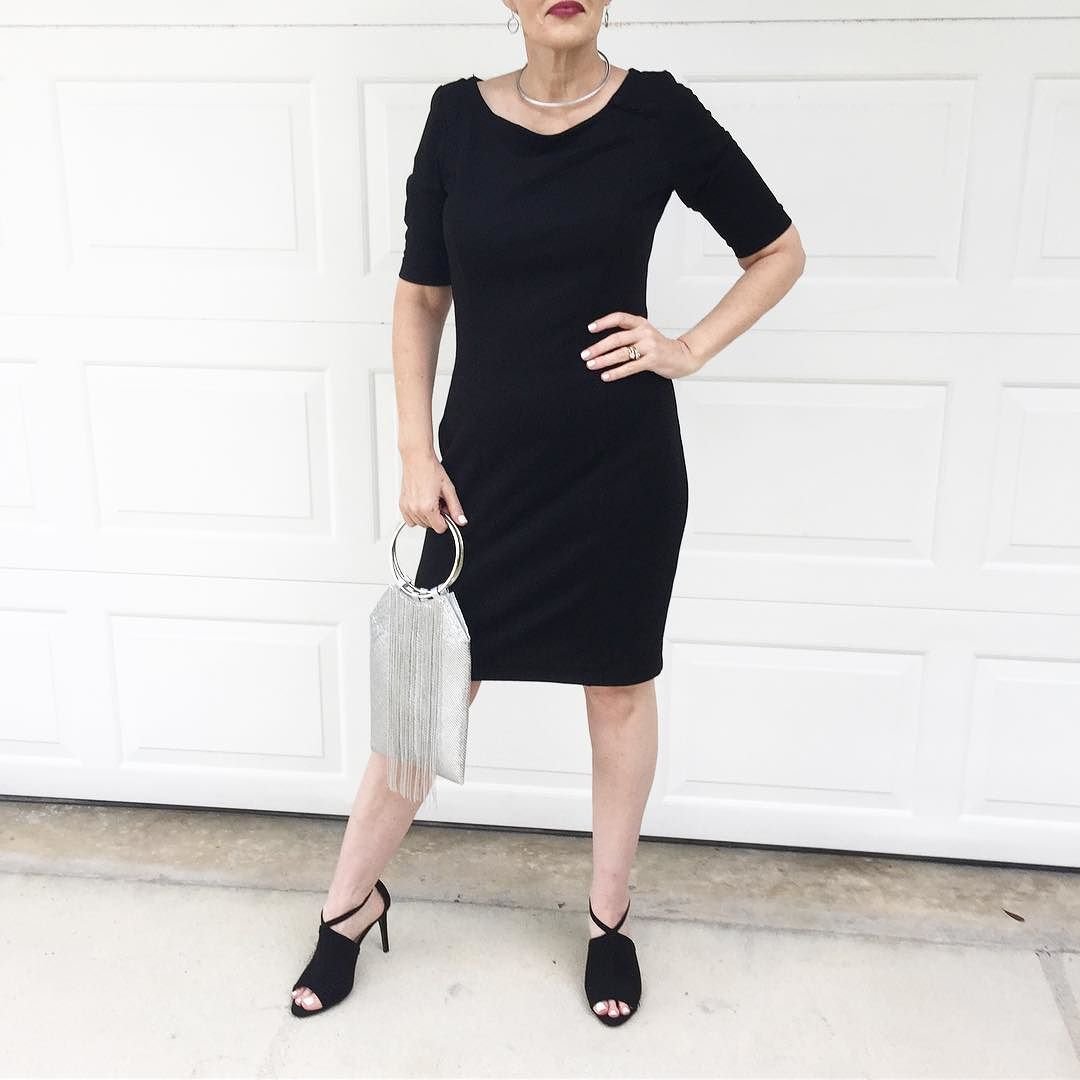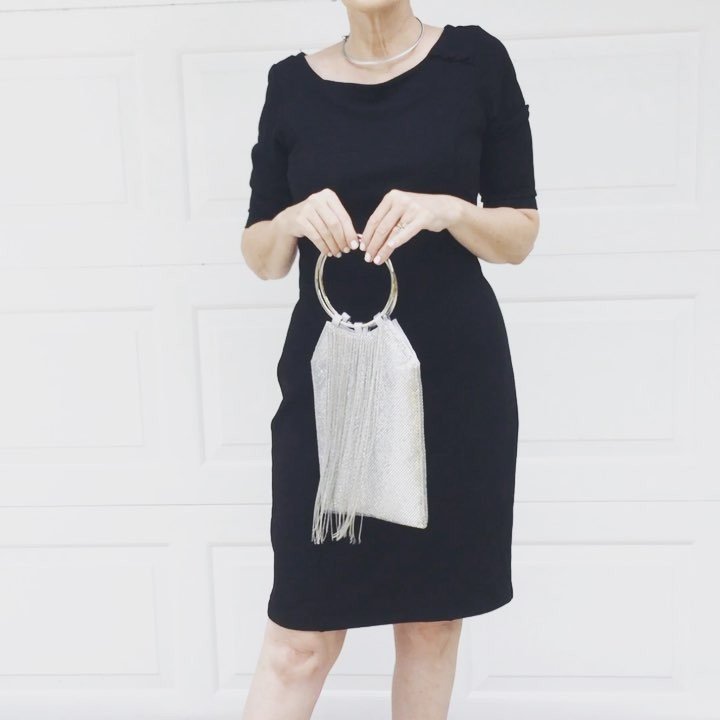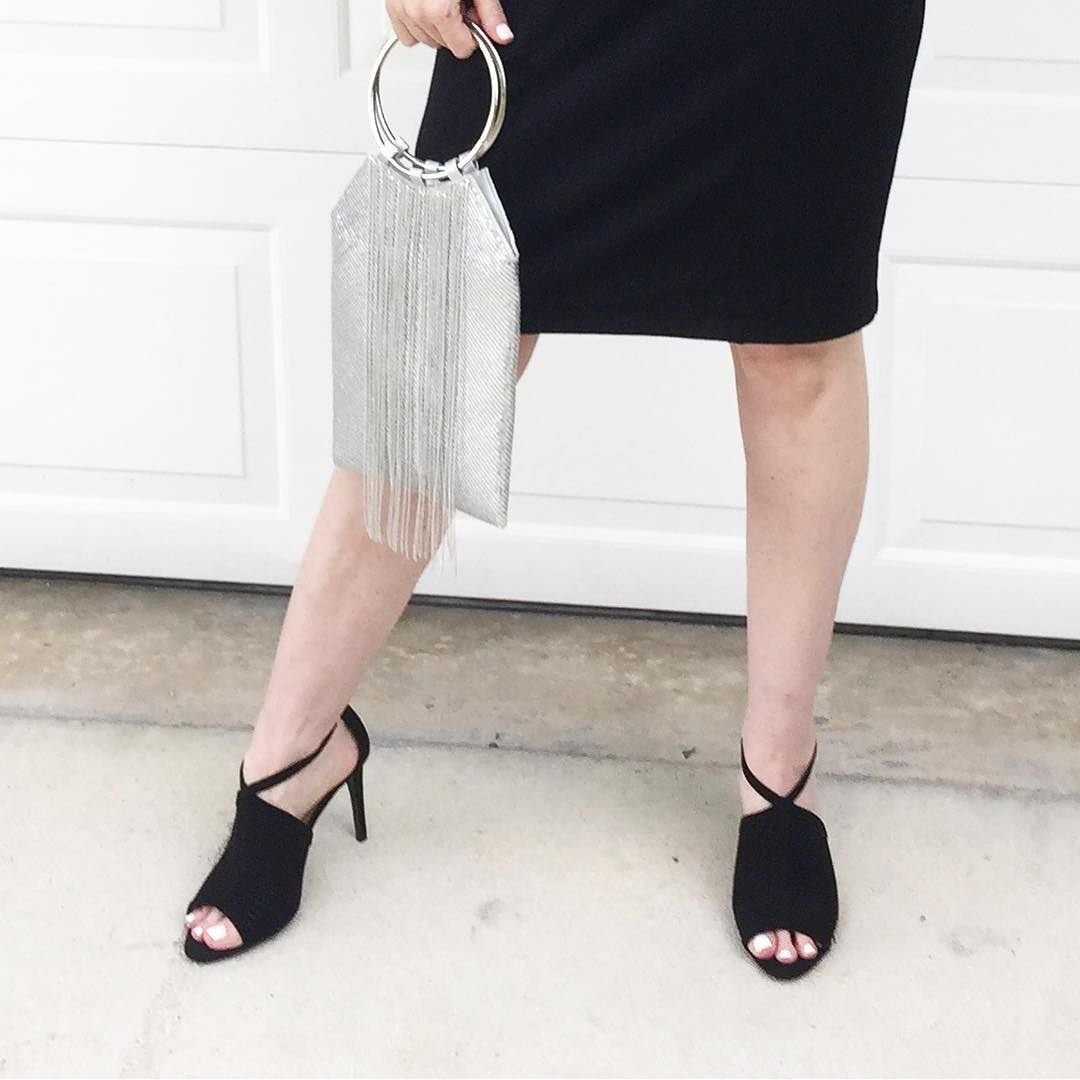 SHOP CHOKER/EARRING SET HERE:
A sleek link choker necklace is perfectly accented with twisted stud earrings in this e… [More]
Price: $10.00
Sale: $7.99
SHOP SHOES HERE:
Glenns Perforated Peep Toe Heels
Trend savvy details like intricate cutouts and a sassy peep toe make these heels a stan… [More]
Price: $29.00
Sale: $14.99
SHOP DRESS HERE:
Ruby Dress by Rohonda 3/4 sleeve, boatneck, classic, comfortable sheath dress
Be sure to let me know what you buy!!! Have fun!!  More looks coming soon!!
(I'm a Charming Charlie affiliate.  That means if you shop via the links I provided I could possibly earn enough money to buy a pack of gum…in 1950.)